The White Buffalo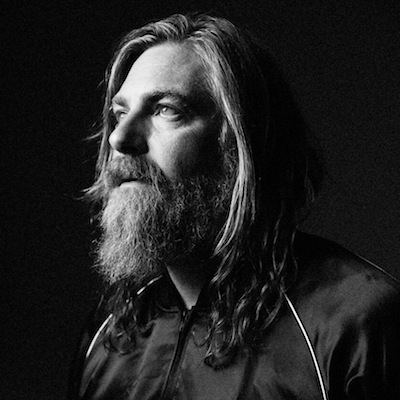 The White Buffalo is the professional moniker and stage name of American musician and singer/songwriter Jake Smith

Born in Oregon in 1974/1975, and raised in California, Jake Smith grew up listening to country music and punk rock. He studied history at university. The largest influences on his songwriting are folk singers such as Bob Dylan and Leonard Cohen.

A baritone, Smith is known for his wide range in pitch within his singing, incorporation of whistling into his music (in place of the harmonica often used in roots music) and his lyrical references to God and war. His singing style has been compared to that of late singer-songwriter Richie Havens.

The White Buffalo's first full-length album, Hogtied Like a Rodeo, debuted in 2002. This was followed by The White Buffalo EP, produced by Eels' Koool G Murder, which Smith states is about "relationships, love, loss and booze with a little murder mixed in." This EP was musically grounded in acoustic folk and country blues. In a friend's living room in 2008, he re-recorded the first album, dubbing it Hogtied Revisited. Musically, this 2008 album was a blend of folk, modern rock, and alternative country.

When a bootleg tape of Smith's music made it into the hands of pro surfer Chris Malloy, one of his songs, "Wrong," was featured in his popular surf movie, Shelter. This eventually led to further film scoring and composing work, with many of his songs featured in FX's hit show Sons of Anarchy and Showtime's Californication.

In 2010, a second EP, Prepare for Black and Blue, was recorded in six days by producer Jimmy Messer and released through Chad Stokes' Ruffshod imprint via Nettwerk Records earlier that year. Again, this was musically grounded in folk. The music and the artist captured the attention of Unison Music's Bruce Witkin and Ryan Dorn, who then signed The White Buffalo and co-produced Once Upon a Time in the West. This album transitioned to a more roots rock sound, whilst some songs still retained a folk style.

In 2013, a fourth LP, Shadows, Greys, and Evil Ways, was released on Unison Music Group. This was musically a mixture of folk rock and some blues rock. The LP saw positive reviews including NY1 which stated, "Not since Neil Young's Living with War has there been so strong an artistic statement about this country's occupations."

In 2015, the album Love and the Death of Damnation was released. Musically this was very varied, with several songs being grounded in roots rock, whilst the song "Chico" incorporated Latin music, "Last Call To Heaven" fused folk, blues and jazz, and "Come On Love, Come On In" was a soul song.

In 2016 The White Buffalo gained enough popularity to inspire a cover group. They played under the name Into the Sun, after a favourite song from The White Buffalo until they lost their guitarist Robert Elliot on April 16, 2017.

In August 2017 Smith released two tracks from his then-upcoming album Darkest Darks, Lightest Lights, the singles "Avalon" and "The Observatory". The single "Avalon" was described by Billboard as an "expansive country-tinged rock song" and tells the story of a wayward man's trip to peace. "The Observatory" was a blend of soft-rock and country-folk.

Darkest Darks, Lightest Lights was released in October 2017 to positive reviews, and was Smith's most electrified rock album yet. Musically, the album was a blend of alternative rock, blues, country and folk. The song The Observatory was featured in This Is Us episode The 5th Wheel

DiscLive, through our strategic partners VNUE and set.fm, are excited to bring you limited edition laminates, each which contain a code for you to download any two shows from the UK tour.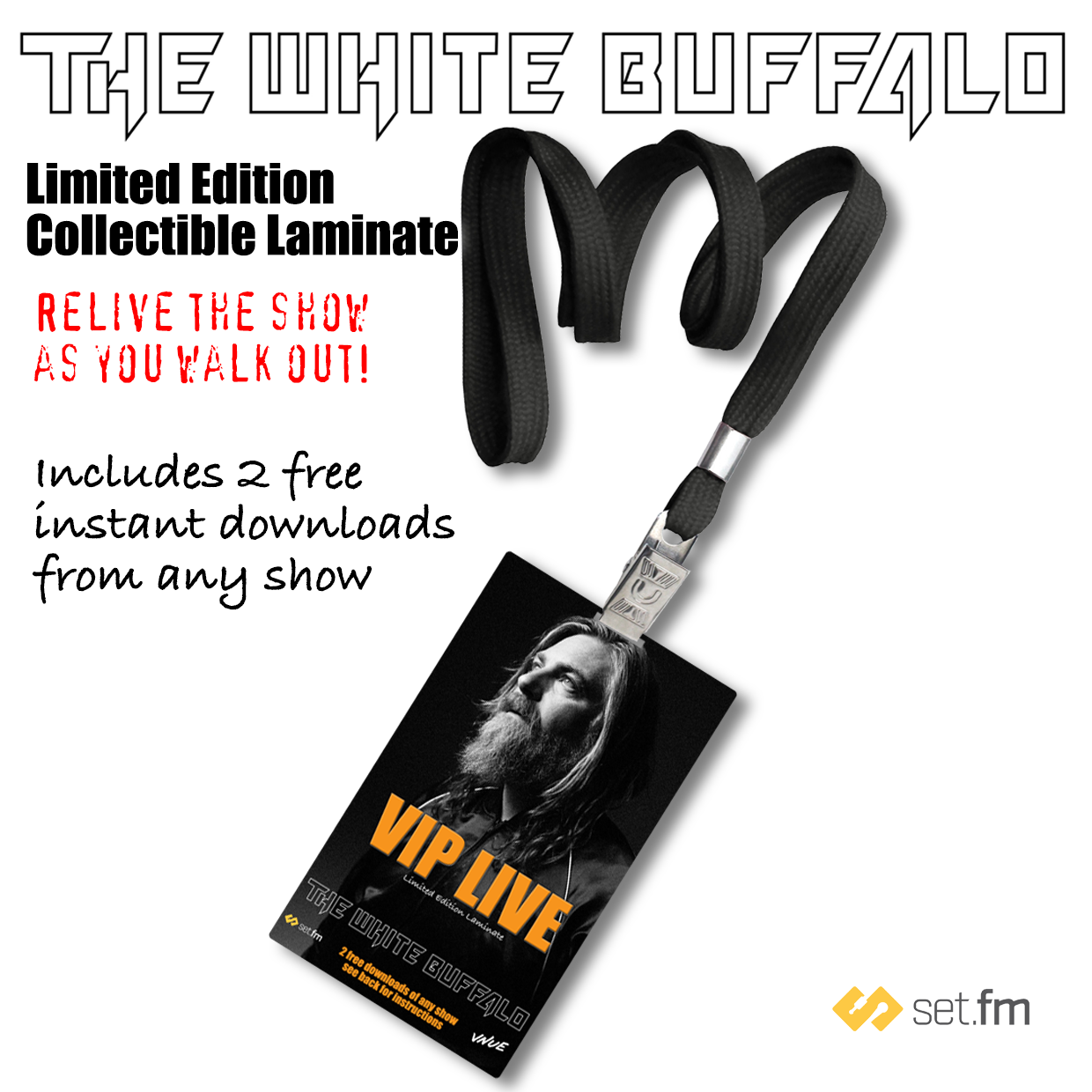 YOU MAY PURCHASE NOW AND PICK UP AT THE SHOW YOU ARE ATTENDING OR HAVE IT SHIPPED HOME TO YOU!



Note if you want to download the show ONLY and do not want the laminate, you may do so HERE
We are pleased to be offering limited edition recordings for the artist above. Not to be confused with a "sound board" recording, these recordings are fully mixed and mastered on the fly and are true collectors items. Only a few of each of these products will ever be made!
Product availability is subject to the date of the concert. Even if you cannot attend the show you can still order products and we will ship them to you! For shows that have not yet occurred, you can order "pick up" items (those items where you will be attending the show). In doing so, you are purchasing a printable voucher which may be redeemed at the concert you attend to pick up your product. IF YOU DO NOT SEE "PICK UP" ON THE SHOW YOU WANT TO PURCHASE, THIS MEANS THE ONLY OPTION AVAILABLE IS TO HAVE IT SHIPPED HOME TO YOU. HOWEVER, IF YOU ATTEND THE SHOW, YOU MAY STILL ORDER YOUR COPY AT THE SHOW AND TAKE IT HOME THAT NIGHT. For "ship home" items, we make every effort to send the master recordings to the fulfillment house within 3-7 business days of the specific show (this depends highly upon location of said show). Therefore you should allow up to 5 business days for processing, and additional delivery based upon your chosen method of shipment of up to 7 business days for domestic and two weeks for international in ADDITION to processing time. THIS IS ESPECIALLY TRUE FOR ACTIVE TOURS.
SELECT "PICK UP" ONLY IF YOU ARE ATTENDING THE SHOW AND WISH TO PICK UP THE ITEM RIGHT AFTER!